This website is run by Ingrid Sulston, a science educator in Vancouver, BC, Canada.
See the links top right of this page for more information about me and my services, or to email me.
Go here for workshops and classes I am running.
This website is utilitarian, set up as a database of activities and lesson plans that I have both developed myself and in collaboration with other organizations. I am glad to share with others who are seeking ideas for hands-on science. It is constantly being added to and edited as new activities are prototyped and old ones are revisited. Use the bar at right to navigate and search the site.
Every activity is a hands-on experience of a basic scientific phenomenon. They are short, 15 - 30 mins, and can be run alone, or partnered with others.
A lesson plan is an hour or more long, and includes several activities.
I have run most of them in Elementary school classrooms and after school science programs in Vancouver, and some in science centres and botanical gardens in Canada and the US, but most are easily adapted to any group size or age group.
The Curricular Competencies and Science Content links are for the Elementary science curriculum of British Columbia, Canada.
Activities are mostly low tech, striving to use materials that are easily obtainable and budget-conscious.
I hope this site is useful for you.
ingridscience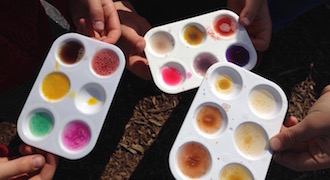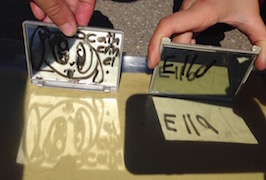 www.ingridscience.ca
site content is licensed under a
Creative Commons Attribution-NonCommercial-ShareAlike 4.0 International License
.